Bayside Nissan Car Care Tips
Summer months are the time many people take trips by car.  Here are some tips for a safer trip and maybe you'll also save yourself some money in improved gas mileage in the process:
Cooling System - Hose connections should be checked for leaks, damage or looseness and need to be replaced as necessary.   Have your cooling system flushed to help prevent your car from overheating.  Watch for cold vapors from air conditioning outlets that may indicate low refrigerant levels.  Check for good airflow at air conditioning vents. 
Check the Essentials - Oil and filter should be changed regularly and especially before a long trip.  Your brakes, automatic transmission and power steering fluids also should be checked.  Have your technician inspect your brakes pads and linings.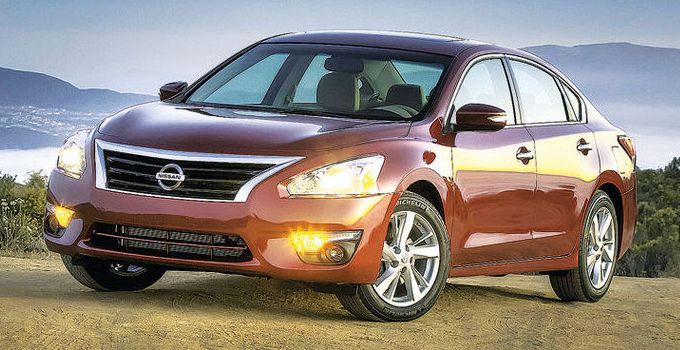 Inspect Your Windshield Wipers - Thunderstorms often crop up without warning in the summer, and the previous winter's weather may have taken a toll on your windshield wiper blades.  Replace worn wiper blades and keep plenty of windshield washer fluid on hand to clear dust and insects.
Inspect Your Tires - Have your tires rotated if they haven't been within the last 7,500 miles.  Replace any unevenly worn or damaged tires.  Check and adjust tire pressure according to the owner's manual.  Summer heat increases the pressure in tires, so test the pressure before driving far.  Don't forget to check your spare tire.  Not only will this help keep you safer, but properly inflated tires increase your car's fuel efficiency by up to 3%.
Make a Visit to Your Service Technician - A quick tune-up before a long trip is a good idea.  It's better to catch a problem now than late at night in the middle of nowhere. 
Emergency Items - After you have had a technician go over your car and you have inspected everything you can think of pack a few emergency items -- just in case.
Drinking water

One gallon of 50% coolant to 50% water

2 spare quarts of oil

One gallon of windshield washer fluid

A good flashlight with spare batteries

Sunblock and insect repellant

A piece of carpet or door mat, in case you have to kneel down on the ground in bad weather

Jumper cables

First-aid kit

Air compressor
 Remember to take a break every couple of hours when driving long distances and enjoy your summer!