Every one of our dealerships within the BAYSIDE AUTO GROUP, are committed to serving our communities.  We believe that our relationships are built outside of the dealerships, and we foster those relationships through community activity.  These are a few of the ways we are involved.



End Hunger in Calvert County works with individuals to create permanent solutions that help move them from dependency to self-sufficiency. We believe that all people matter and life change happens through relationships. We strive for excellence in all aspects of our operations and organization.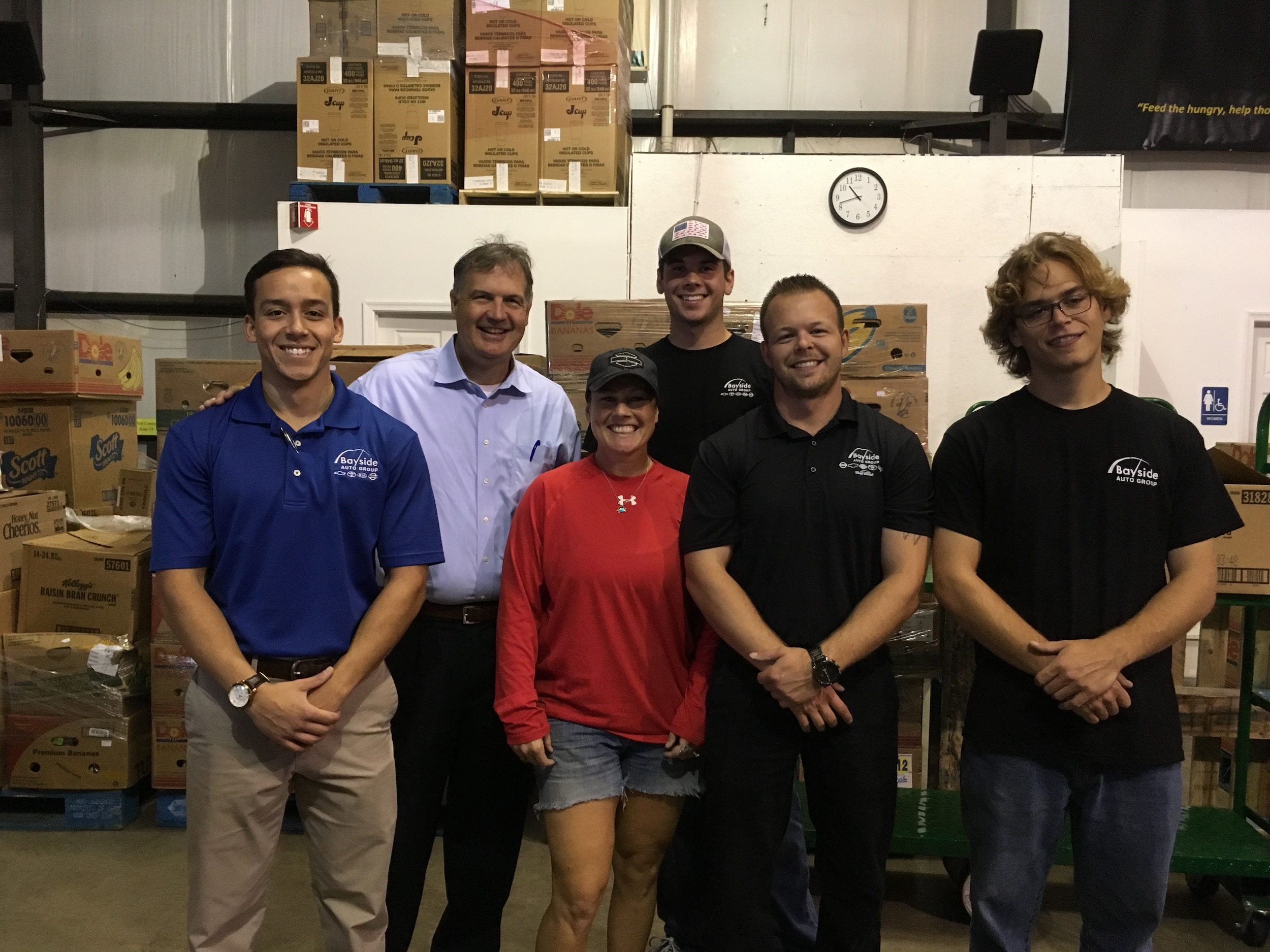 Bayside Toyota & Chevrolet donated $50 per car sold on behalf of our customer, and then matched it with $50 from Bayside throughout the entire month of October.  This year Bayside raised $23,100, which goes directly to helping feed our local families.  End Hunger In Calvert makes a tangible difference in our local community, and Bayside is proud to be a part of "giving where you live".

To Spread Christmas Cheer each dealership stuffed a vehicles trunk with toys. Customers were encouraged to guess how many toys were in the trunk. Every Friday we did a random drawing to win a gift card. Three days before Christmas we donated all the toys to a Children's Charity.
Pre-Owned Super Center



Bayside Chevrolet


Bayside Kia of Waldorf



Bayside Nissan of Annapolis


All American Harley-Davidson and All American H-D H.O.G. Chapter collected toys then teamed up with Calvert Co. Head Start to provide an awesome Christmas event for the children and their families. The event consisted of a ride to the College of Southern Maryland with Santa and Mrs. Claus, pictures, gift giving, music, games, and food for all.
This year marks the 20th anniversary of United Way of Calvert County's Day of Caring, a community wide volunteerism event, held on Wednesday, September 14th. Every second Wednesday of September, local businesses show their commitment to being a good neighbor by donating a paid workday for their employees to engage in meaningful volunteer projects at United Way partner agencies.
  Bayside Toyota was very happy to host the kick-off event for this incredible day of giving.  Our staff participated in volunteer activities throughout this Day of Caring, and Bayside is proud to be a sponsor of this incredible event.

In Charles County and Calvert County, we annually award the Teacher of the Year with a new vehicle.  This is one of the most exciting and fun ways we can give back to those that are making a positive impact in the community.  Bayside is pleased to be able to give back to our educators who are making a positive impact in the lives of our children.