Ready when you are
2019 Nissan Rogue
Nissan Intelligent Mobility
ProPILOT Assist- Feel free to let go of driving stress. With available ProPILOT Assist, Rogue helps out with highway driving - following the car ahead at a preset distance or helping keep you centered in your lane. It can even bring your Rogue to a full stop based on the traffic flow, and can bring you back up to speed when traffic starts moving again
Automatic Emergency Braking with Pedestrian Detection- Automatic Emergency Braking with Pedestrian Detection monitors your speed and distance between your Rogue and the car ahead, and can let you know if you need to slow down. It can even automatically engage the brakes to help avoid a collision or lessen the severity of an impact. And when it detects a pedestrian in the crosswalk, it can st...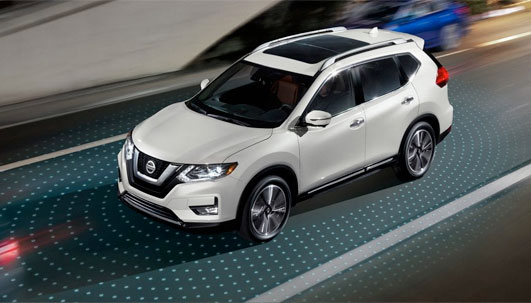 Is Nissan's Hands-free program better than Tesla's?
Nissan will soon begin selling a new hands-free automated highway driving assistance program in Japan that goes even further than what Tesla offers.
Nissan's ProPilot 2.0 will follow a navigation route while allowing the driver to take his hands completely off the steering wheel in some situations.

Like Tesla's Navigate on Autopilot, Nissan's system will only function on limited-access highways providing "on-ramp to off-ramp" automated driving. Nissan's new system combines features similar to those of both Tesla's Navigate on Autopilot and General Motors' Cadillac Super Cruise. (Nissan currently offers a widely available system called ProPilot or ProPilot Assist, but it only keeps a car in its lane and maintains a safe following distance from other vehicles.)

The new ProPilot 2.0 system wi...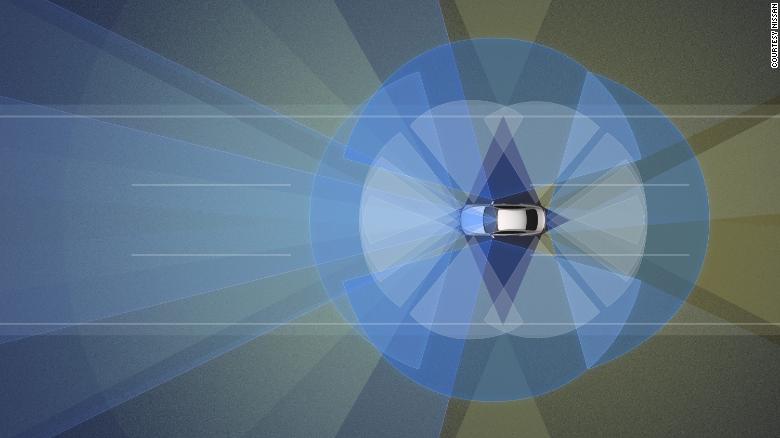 Preparing Your Vehicle for a Road Trip
With warmer weather on the horizon, now is the time to get your vehicle ready for travel. Your owner's manual has suggested service milestones that are recommended to keep your vehicle in good shape. Read your manual and see what needs to be serviced on your vehicle. If your car needs a new battery or tune-up, get those things serviced before your trip.

Tire Check

Check the tread, air pressure and wear on all of your tires. Check the spare too! While you are at it, make sure you have all of the proper equipment to change your tire in your vehicle.
Pack the Right Things

A map is a good idea if your GPS goes out. You may also want to consider boots and rain gear if your vehicle breaks down in weather. Blankets, food, water, and flashlights are good for a spring safety kit in the car.

Prepa...