Nissan's New Cheap Electric Crossover? It'll Be Fast as a Sports Car
Americans have a clear preference when it comes to cars. When you move beyond the Big Three's full-size trucks into "regular" vehicles, the next four best-selling cars in the U.S. in 2019 were compact crossovers: the Toyota RAV4, Honda CR-V, Nissan Rogue and Chevy Equinox. The Ford Escape and Jeep Cherokee also cracked the top 20.

These are Goldilocks cars. They offer enough ride height, enough capability, enough space, enough efficiency and enough liveliness not to be onerous — and they also start at prices cheap enough for most new car buyers to afford.
Building a car that ticks all those boxes has been a major challenge for EV manufacturers. Earlier reports from last year have suggested, however, that Nissan is working on creating that very electric crossover the people want. The Ariya co...
2020 Nissan Versa Drivers' Notes
The 2020 Nissan Versa is a totally new car this year, and Nissan did well by it. Nearly everything about the sedan has gotten better, and we can finally call it a contender in the fast-shrinking subcompact car segment. Nissan made it lower, wider and longer, stole some styling cues from the larger Altima sedan and brought it completely up to date from a technology standpoint. However, the engine is still rather gutless. The 1.6-liter four-cylinder has a little more grunt than last year at 122 horsepower and 114 pound-feet of torque (gains of 13 and 7 respectively), but it's still achingly slow. Add an annoyingly buzzy soundtrack and a meh CVT to the equation, and acceleration becomes a painful process. However, that's where the bad begins and ends for the Versa.
Our tester was the SR tri...
Hands-off driving: the result of a 20-year pursuit of safety
2019/12/17,
Nissannews
When the new Nissan Skyline went on sale in Japan last July, customers and the media immediately took notice of the car's unique "wow" factor – hands-off driving, enabled by the new ProPILOT 2.0 system.
The award-winning advanced driver assistance system lets drivers take their hands off the wheel under certain conditions in a single lane on supported highways in Japan*. It also assists the driver with traveling on a multi-lane highway until reaching a predetermined exit, helping handle passing and lane changes.
But creating a "wow" factor wasn't Nissan's goal. The hands-off feature is just one result of safety development that dates back to the 1990s.
"Our team started the development of ADAS (advanced driver assistance system) technology 20 years ago," explains Tetsuya...
Nissan Frontier Desert Runner V-8 Race Truck Storms L.A. Auto Show
Stefan Ogbac, Nov 21, 2019,
Motortrend
The Nissan Frontier Desert Runner is one of the off-road-oriented trims offered on the brand's midsize pickup truck alongside the PRO-4X. The Desert Runner you can buy at your local Nissan dealership comes with an off-road suspension and all-terrain tires, but for this one Nissan decided to turn the wick up and really make the name mean something. As a result, this one-off access cab example comes with Titan power.
Under the hood is the same 5.6-liter V-8 from the Titan full-size pickup but it has been modified with a Garrett GTX3584RS turbocharger, a custom intercooler, Jim Wolf Technology camshafts, valves, and pistons, Anne an MA Motorsports turbo header and exhaust system. The result is a healthy 600 hp and 700 lb-ft of torque, 200 hp and 287 lb-ft ...
UPDATE: 2020 Nissan Sentra Debuts With Sleek Looks, Better Tech
Nissan's compact sedan gets a much-needed overhaul.
The very first Nissan Sentra debuted in the U.S. in 1982. And in the compact sedan's 37 years on sale in the States, the company has delivered more than six million units, making it one of the brand's most successful vehicles ever. Full stop. But as the market evolves, so to must the company's best-selling American sedan. For 2020, Nissan is giving the Sentra sedan a much-needed modern makeover, both inside and out.
Familiar Face, New Engine
The 2020 Nissan Sentra's visual connections to the larger Altima and Maxima sedans, as well as crossovers like the Kicks and Rogue, are obvious. The compact wears the same V-Motion family grille, slim LED headlights (optional), and floating roof found elsewhere in the Nissan lineup. Opt for the range...
Nissan will join move to electrify U.S. pickups
WANSHIP, Utah — Engineers at Nissan are working to electrify the company's pickups, joining a growing field of competitors now interested in the segment.

"Electrification will be key to trucks," Francois Bailly, global head of Nissan's Light Commercial Vehicles business, said at a press event here last week. "Electric is fun to drive — it's fantastic torque, acceleration, quietness, all that are great."
But when and how it happens remains to be seen.
Whether Nissan pickups receive hybrid powertrains or full battery-electric powertrains will hinge on the results of technology now in development, and also on affordability.
"There should not be any compromise in terms of towing, in terms of payload," Bailly said. "We need to be able to offer a reasonably priced pickup truck."
Electrification is sw...
Bayside for Life
Bayside for Life is our commitment to our customers. We will provide service on any vehicle that you purchase from us for as long as you own it. We will service your vehicle, including oil changes, tire rotations, and car washes on every scheduled visit, along with a multitude of other service that you vehicle may require. An experienced technician will evaluate and inspect your vehicle with manufacturer specific knowledge so that we can be proactive in recommending what needs to be addressed to keep you on the road.
We are in partnership with you every 5k miles to keep your vehicle performing at its peak. We truly value your decision to purchase from us. Just as you have invested in us, we will invest in you - to make sure you get the most enjoyment and satisfaction our of your vehicle as...
Our Promise - Simple. Honest. Fair.
At Bayside Nissan we strive to become your partner in your car buying and owning experience. We want our customers to feel comfortable when they walk in our dealerships. Comfortable in the knowledge that we will treat you like members of our own family. We will deal with you in a straightforward, transparent manner that takes the uncertainty out of our process. We want you to leave our dealership knowing that your experience were these 3 things:
Simple.
We know that buying a car can be confusing. And often intimidating. Our job is to make the process comfortable for you, and easy to understand. From beginning to end, one of our experienced Managers will be involved in the process. Our Managers provide you with expertise and confidence from start to finish. We explain the steps, and provide ...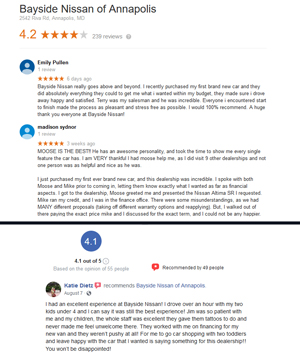 ProPILOT Assist
Experience the future of driving with ProPILOT Assist - part of #NissanIntelligentMobility. Stop by Bayside Nissan Of Annapolis today to learn more.
ProPILOT Assist cannot prevent collisions. It is the driver's responsibility to be in control of the vehicle at all times. Always monitor traffic conditions and keep both hands on the steering wheel. System operates only when lane markings are detected. Does not function in all weather, traffic and road conditions. System has limited control capability and the driver may need to steer, brake or accelerate at any time to maintain safety. See Owner's Manual for safety information. Feature availability varies by vehicle model year, model, trim level, packaging and options.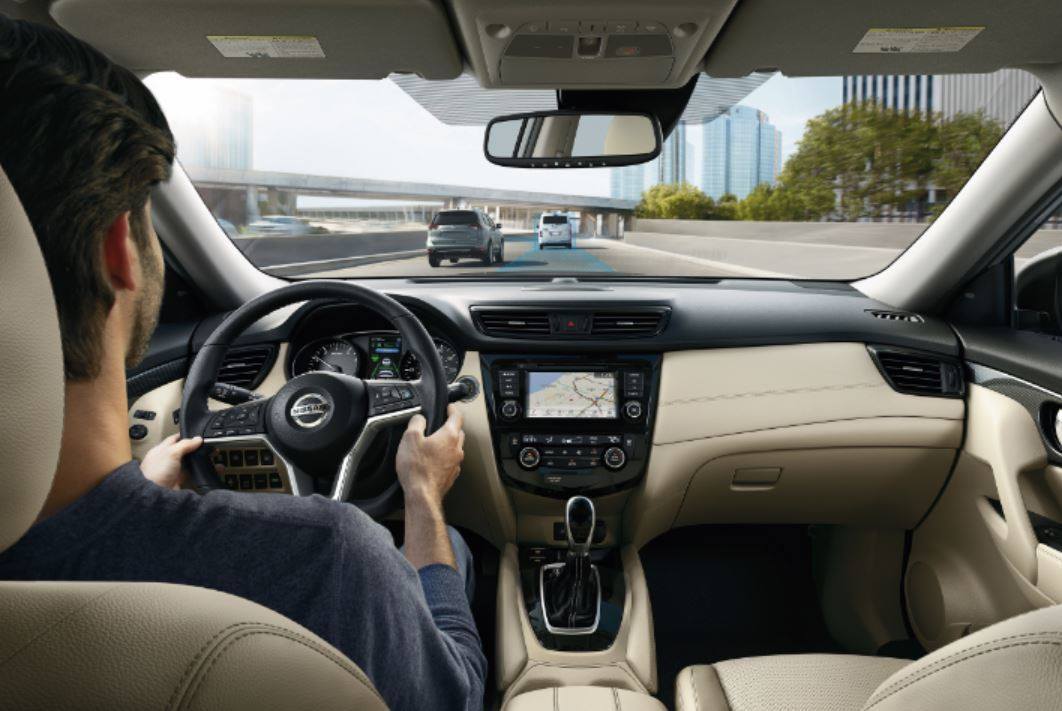 We have Expanded!
Bayside Auto Group is very excited to announce that we have expanded the Bayside Family, and have purchased our very first Virginia dealership!
Bayside Auto Group works hard every day to earn our customers trust. We value their time, listen to their feedback, and we have received over 15,000 reviews from our customers averaging over a 4.5 rating. We look forward to sharing Our Promise: Simple Honest Fair with our new customers, employees and community in King George and the surrounding area.
Please join us in welcoming Bayside Chrysler Dodge Jeep Ram, in King George, Virginia!
Click Here to visit their site!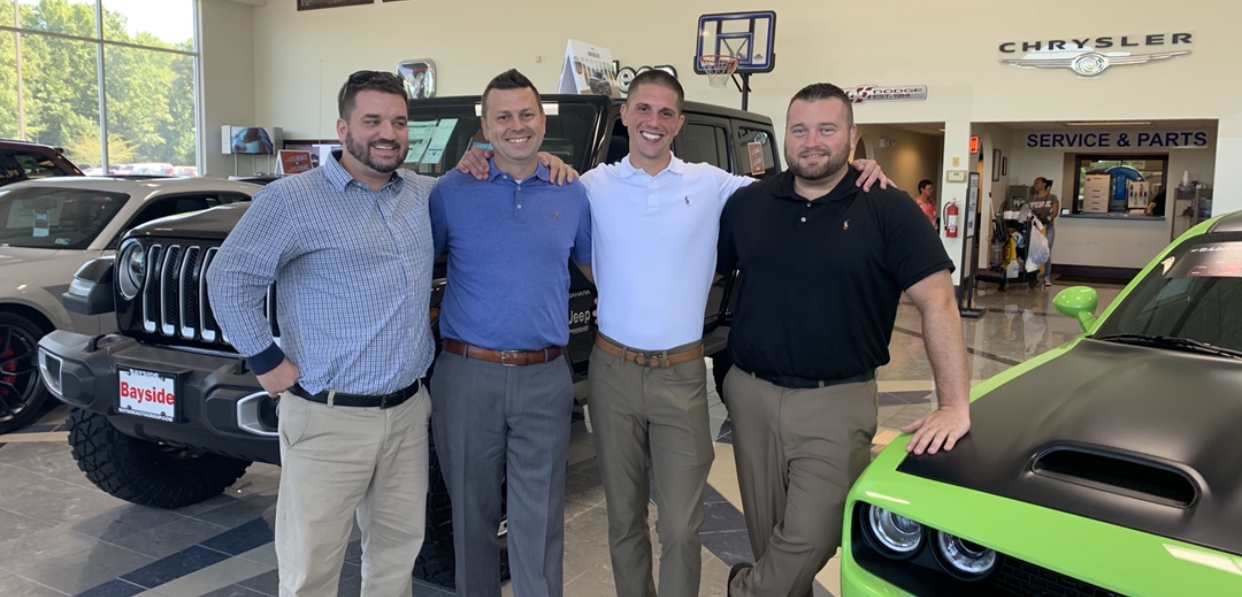 Back to School
The new school year is upon us, now is the time to make sure your vehicle is ready for school carpools, college commutes and simple every day trips.
Check Your Tires
Tires that do not have enough tread are extremely dangerous. Low tread can hinder stopping power, give you a higher chance of a blowout, and give you less traction during wet weather. Checking your tread can easily be done at home using the Penny Test.
Penny Test- Place a penny upside down in your tread. If you can see the top of Lincoln's head, it is time for new tires.

Change Your Oil
When was the last time you changed your vehicle's engine oil? An oil change is vital to your engine's health by reducing friction, keeping wear and tear to a minimum, and removing sludge from your engine. Check your vehicle's owner's manual to ...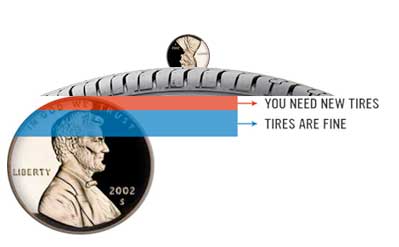 Nissan Foundation
Over its 27-year history, the Nissan Foundation has awarded more than $11.5 million to approximately 150 organizations promoting respect and understanding among cultural and ethnic groups.
The mission of the Nissan Foundation - to build community by valuing culture diversity - is as relevant today as it was in 1992, when it was founded. Formed in response to the civil unrest that occurred near Nissan North America's then U.S. sales operations in Southern California following the Rodney King trial verdict, the Nissan Foundation has annually awarded hundreds of thousands of dollars to nonprofit organizations that support the Foundation's mission.
For the 2019 grant cycle, the Nissan Foundation initially reviewed 187 letters of intent and 41 proposals from nonprofits in seven U.S. states wher...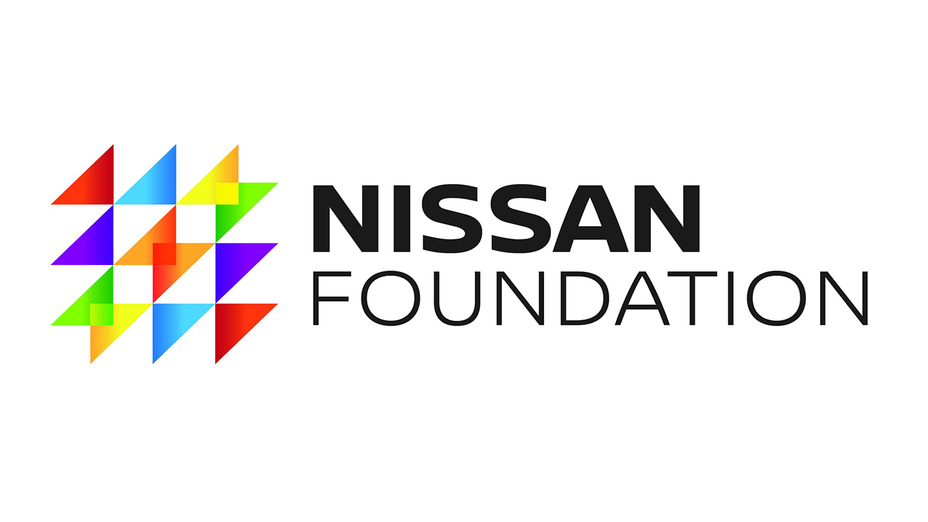 Next Nissan Rogue Going On Sale This Fall Despite Coronavirus
Production should begin this summer.
Nissan's in a bad place right now. Sales plummeted 15 percent from 2018 to 2019, though the Nissan Rogue still managed to wiggle its way into the top 10 best-selling cars in America of 2019. Then there's the Carlos Ghosn drama, too. It's a vital crossover for the company, even if it's a bit old. The current-gen Rogue debuted back in 2014. The company is preparing its successor, which will still go on sale later this year despite the coronavirus pandemic, according to a new report from Automotive News.
The coronavirus has caused Nissan and others to shut down factories around the world to help slow the spread of the disease. That means Nissan's Smyrna, Tennessee factory, where Nissan had planned to build the new Rogue, is also shut down for the foreseeable future. According to the publication, the factory shutdown won't affect when the Rogue begins arriving at dealerships, which is still scheduled sometime this fall – late 2020.
The automaker told Automotive News the company's "new model launch programs for the U.S. are on track," with the new Nissan Rogue arriving in "U.S. showrooms this fall." Production should begin this summer.
Now's not the time for Nissan to delay the launch of a highly popular model, especially as its competitors continue to refresh existing crossovers and release new ones. The new Rogue is rumored to feature a more chiseled shape than its predecessor with a thoroughly revamped interior that brings the Rouge in line with its competitors. The interior sees a significant makeover, too, with a digital instrument cluster, large infotainment screen, and more.
The next-gen Rogue's powertrain remains a mystery. The current Rogue is motivated by a 2.5-liter four-cylinder making 170 horsepower (127 kilowatts) with a CVT sending power to either the front or all four wheels. Expect the FWD/AWD layout to remain, though there could be new engines underneath the hood.